Latest JAVA Web Platform compatible, MVC architecture,  database independent, cloud enabled (AWS , GOOGLE, ORACLE CLOUD)
Docker technology integrated with k8s for seamless deployment and infrastructure leverage. Instant staging, zero down time
· Database independency
· Cost free containers
· Cross OS implementation
· Low resources on premise deployment
· Cloud enabled
· High availability
· High security
· Efficient on high concurrency
· Interoperability
· Accountability
· Customizable
· Multilingual environment
Patient Centered System
MedISys follows a patient centered architecture by targeting functions and organizing information around the patient and her/his health episodes. Health care personnel may easily query the medical history of a patient in order to gather all medical and administrative information necessary for diagnosis and medical practice according to the security rules of the facility.
Enabling a Better Health Care Provision
Control of all materials and inventory management in all the departments of the health care facility (warehouses, wards, surgery, etc.)
Manage the cost centers of the health care facility and control the operating cost
Immediate and automatic issuance of patient's and insurance provider's bills
Upgrade of all major manual documents with the equivalent digital documents produced by the information system
Better use of human resources by targeting human activities to quality and not quantity
Maximization of benefits derived from controlling all the stages of materials management (available stock, replenish policy, patients' orders, contracts with suppliers)
Full control on the cost of materials by using price lists and contracts
Full control on the cash-flow of the organization
Full automation of the general ledger and the cost accounting system avoiding all manual processes
EHR
Seamless data collection with fully customizable procedures
Protocols for high level interoperability 
Multiple parallel codifications to maximize data usage
European, WHO, directives followed 
Multiple Security Schema on every actor affecting medical data
Accountability through complete logging 
Clinical Decision Support System capabilities 
Medical dashboards for every practitioner's specialty
Aggregation and discrititation of data through Health MIS capabilities
Complete customizable Reporting and Charting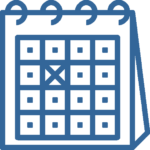 RSC
Holistic resource management (personnel, equipment, facilities )
Programmable therapies 
Easy front desk registration 
CRM integration 
Master schedule automatically delegated to sub systems (LIS, RIS)
Friendly UI for rescheduling 
Operation Theater Schedule 
Prioritization 
Mass changes and "save as" feature for repetitive procedures
MIS
Wizard query builder
HTML page design
Endless reporting capabilities 
One click integration of reports into workflow
Automated and scheduled reporting
Recurrent reports  
MIS reporting restricted with authorization and delivered to specific recipients  by mail, network access or through systems navigation.
Security and logging on report extraction
Extract reports to any popular format